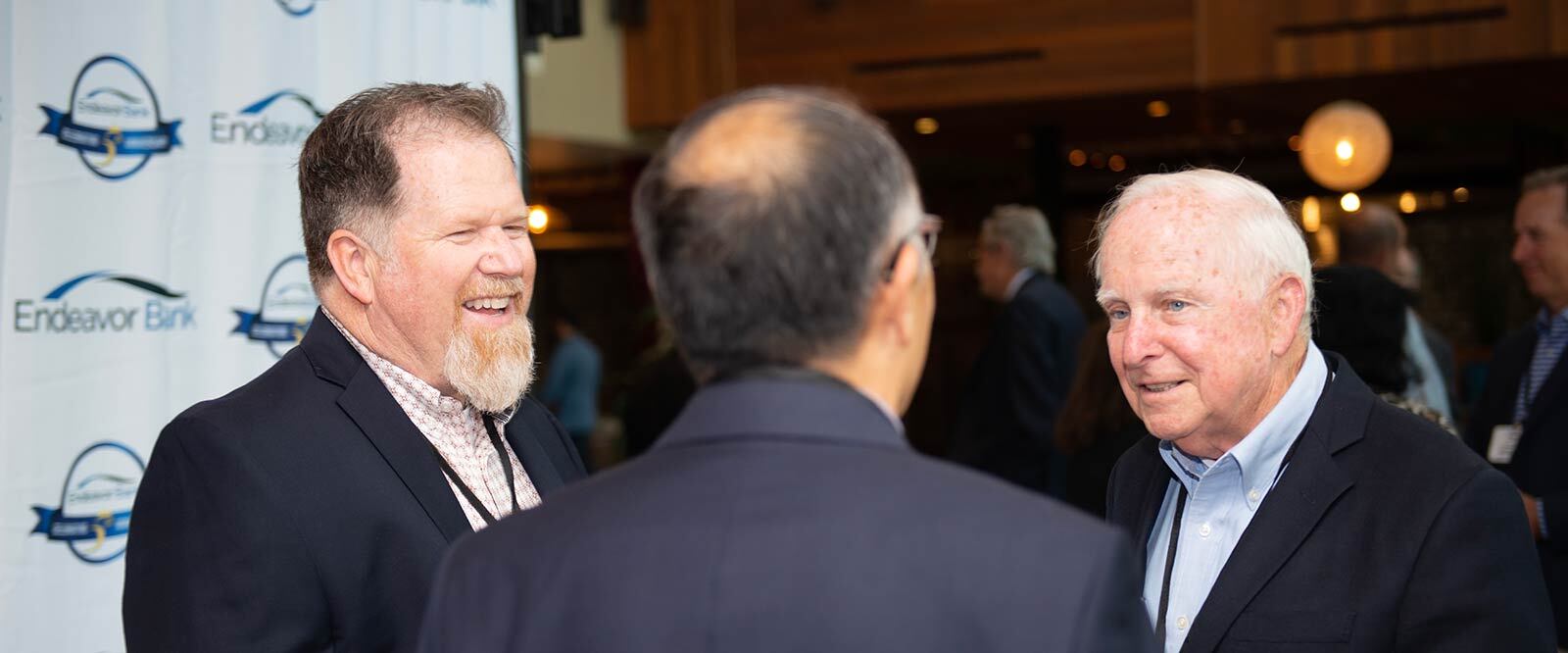 We are your trusted partners and business advisors.
With a local board, local founders and owners, and key relationships with local clients, your trusted partners at Endeavor have an interest in the success of your Southern California business.
Endeavor Bank was founded by bankers who have been engaged with the local business community for more than 40 years. Our shareholders and other trusted partners have a vested interest in helping local businesses and the Southern California economy flourish.
As your trusted partners, we are here to connect you with the people, organizations, resources and strategic direction you need to grow. We make a point of sharing our trusted partners with our clients. To name a few:
Renaissance Executive Forum
Convene
Sage Centurion Forum

CEO Leadership Group
Entrepreneurs Organization (EO)

Chairmans Roundtable (CRT)
Provisors
Join us.